Peasmarsh Place Country Care has been an independent provider of elderly care since 1984, started by the current Viscount Devonport
However, the ethos of caring for people in need long precedes this time. During WWII, Peasmarsh Place was requisitioned for recuperating commonwealth and allied naval and air force officers. After the war, the 2nd Viscount and his wife were finally successful in securing the donations to create "The Devonport House" in Rye for retired men and women in East Sussex, which had taken 40 years to achieve.
The current Lord and Lady Devonport have always been actively involved in the business strategy of the company, endeavour to ensure that this happy environment is maintained and our services of the highest standard available in the industry today.
You can find more about the history of Peasmarsh Place by clicking here.
The Devonport Family has a long history of looking after people over generations, and they have always been directly involved in running the place. It proves, it's not just a business but a passion.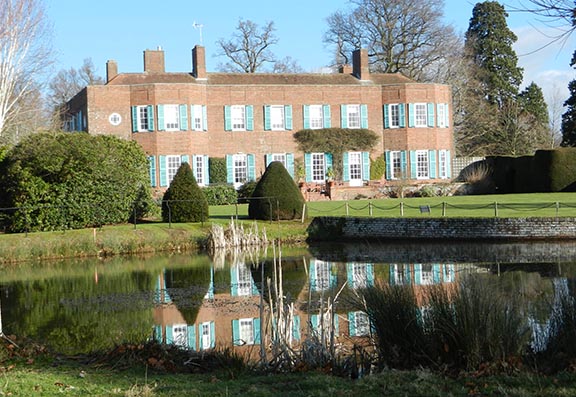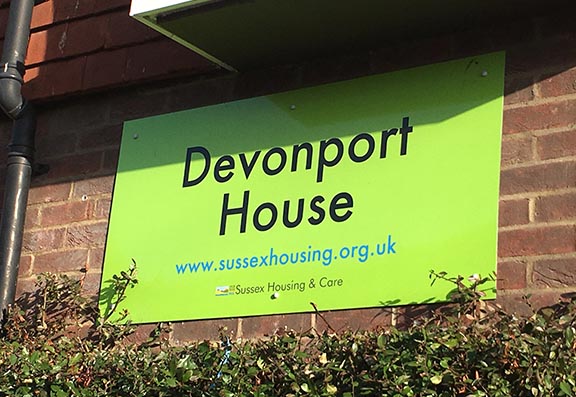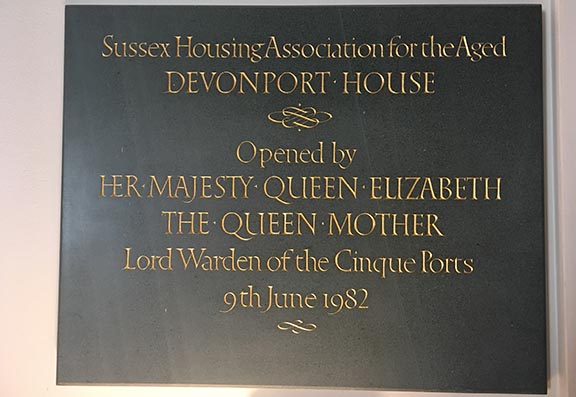 Over the decades, many retired diplomats, writers, painters and commonwealth administrators, have spent some very happy years at Peasmarsh Place. We have been privileged to learn about our residents earlier adventures and achievements, some of which have completed their memoirs while at Peasmarsh. It has also been particularly satisfying and comforting to have been able to provide care for those who had previously worked on the Estate.
Sitting here, gazing out the window, distant memories and new inspirations, I really feel the urge to write!
From our wide-ranging experience and knowledge on the process of aging and associated health matters, we ensure all our residents receive delicious, nutritiously balanced meals that are often fresh produce sourced from our own garden. We observe attentively and monitor unobtrusively the menu so we can continually adapt to provide the highest quality possible.
Keeping our residents mentally and physically active has always been a key part of our Care Plan. We employ a dedicated "activity leader" whose role is to organise a wide range of daily activities that everyone, regardless of age or ability, can find something in which they can take an active part.
I particularly value Peasmarsh Place for the opportunity to carry on getting my old hands dirty in the garden. I was over the moon when they let me be "in charge" of the roses in the Rose garden.
For physically active residents, Peasmarsh Place provides some unique opportunity including "working" in the Rose garden or Walled garden. Many of our residents have a lifetime passion and extensive skills for gardening and we very much welcome their input.
For a number of years, local nurseries and primary school children have been visiting us on a regular basis and joining in with various activities with our residents.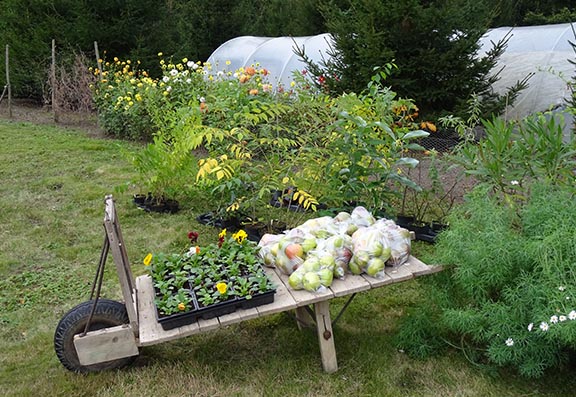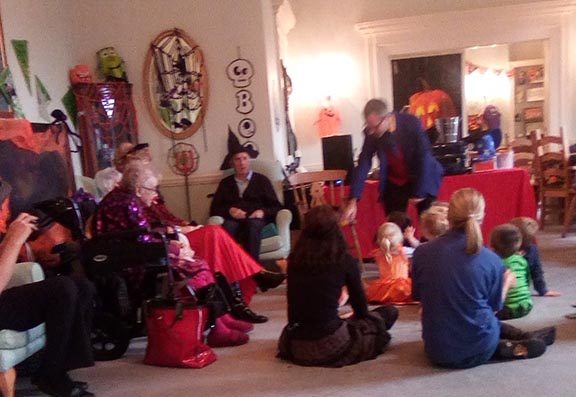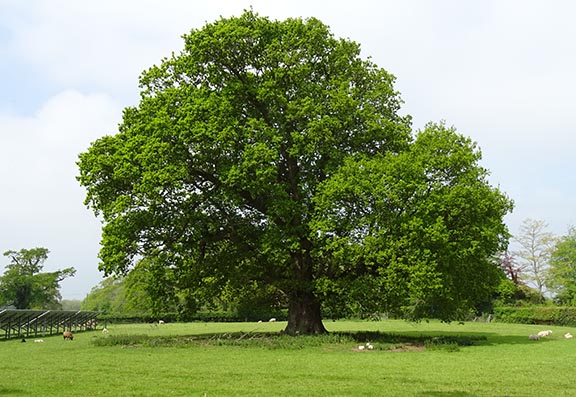 Back in 2005, we ran a pioneer project in which our residents own memories and favourite stories were gathered together and made into a play with residents playing an active role in the production.
Mum misses my sister's children in New Zealand, but at Peasmarsh Place, she gets to see children of a similar age from the local schools on their regular visits, which, she told me, really cheer her up!
We have seen first-hand in our residents that the significant improvement, both mentally and physically, through these intergenerational activities and reminiscing plays. We also believe that the young children who participate, learn invaluable lessons that stay with them for their lifetime through these interactions.
Here at Peasmarsh Place, we are passionate about what we do. Both Lord and Lady Devonport have always been very much involved in the Home. They regularly join the residents for meals and activities. Lord Devonport sometimes gives talks on the history of the house, the place and life in the past and loves to share his passion for the arbouretum and tree species contained within it with like-minded residents.
The owners has very close ties with the community and local area, Farming, Vineyard, Hotel/bistro etc. More importantly, they have been working on other developments such as Care Village, Independent Living, etc. which gives one some reassurance that they will be here for a long time.
We are consistently deemed GOOD by the Care Quality Commission of which we are very proud. Links to our reports can be found at the bottom of this page.